Which Remote Tools Should I Use?
Remote tools can help concentrate better and get more deliverables out there. But which one to use? There are so many tools out there, it is paralyzing and exhausting to choose one. And not to mention, the FOMO feeling you get when you see some random other company using another app."They look more productive than us, maybe we should use the tools they are using?". No, you don't. The grass is always greener on the other side.
Solution
Here's what I have found to be working. Pick one tool, and work with it. You don't need to be using all productivity tools in apple's App Store to be "Productive". What you need is one tool, and your willingness to use all the features it offers. In this article, I won't bombard you with a huge list of apps and services you must try. No, here's let me show you a few tools, and how they can improve your work quality.
Rules to Manage Remote Team
Before we check out the list of tools let me ask you, how do you manage your remote team?
Here's the thing, the right tools is only a single variable of "remote working" equation. How you go about managing everyone and guide to them is where the productivity lies.
Tools are the vehicle
to help you drive. The management system is the navigation app which will help you move in the right direction.
No tool can increase a company's productivity if the management style
is outdated
. Things need to change during "work from home" era.
Read more here:
10 Simple Rules to Improve Remote Team's Productivity
Team Work
1. Intandemly
(Sales Specialist)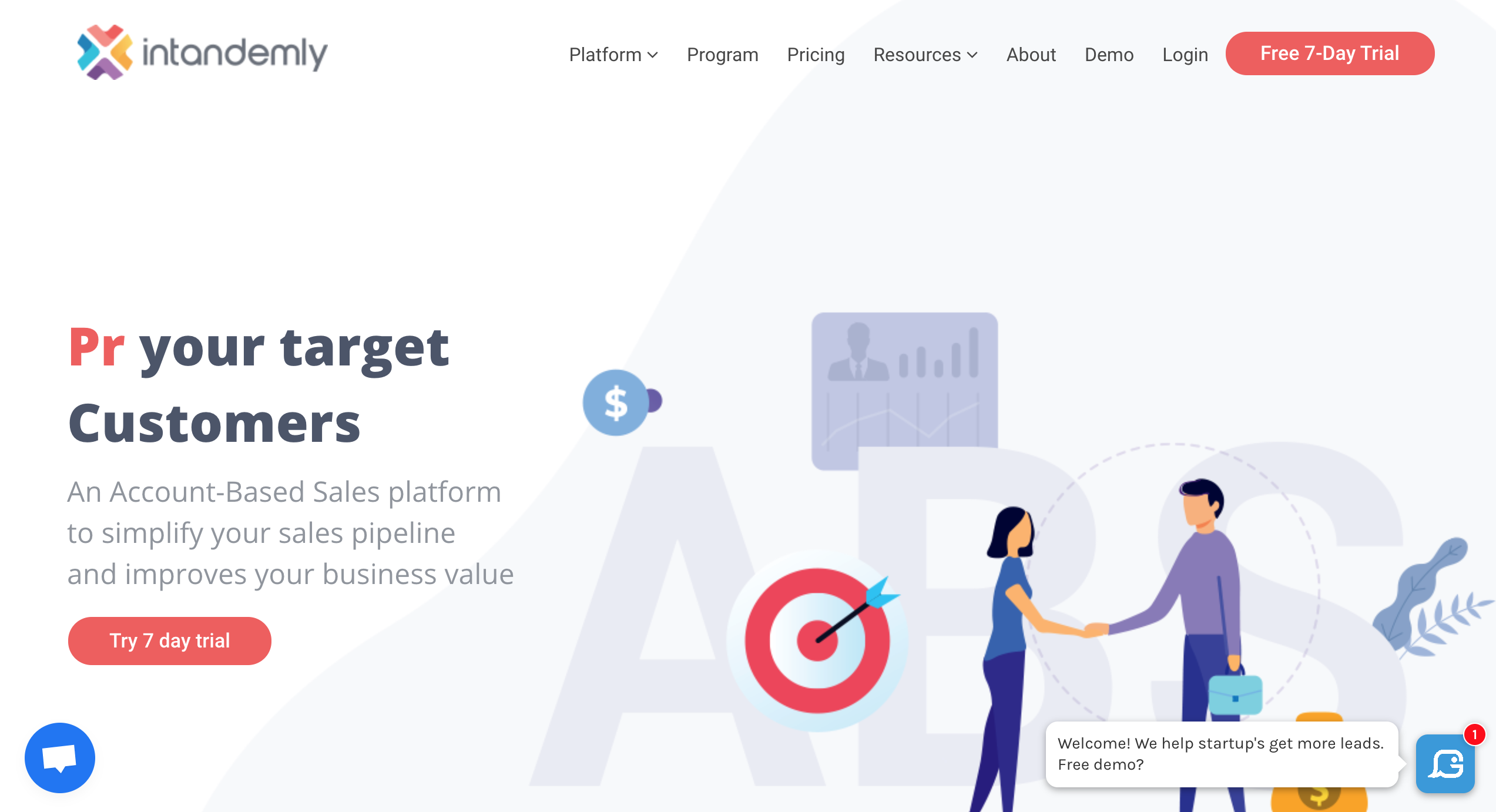 Shameless plug alert.
Intandemly
is a sales prospecting tool
 we've made to help our clients get huge sales, with relative ease.
Using
Intandmely
, the Sales and Marketing team can work
remotely
. Collaborate with each other and report to the upper management
We've made it easy to collaborate on the client level. Cater to each client's individual need with the exact content and information needed.
Track the alignment of the sales and marketing team. Intandemly's company-wide alignment meter shows the sync between the Sales and marketing teams.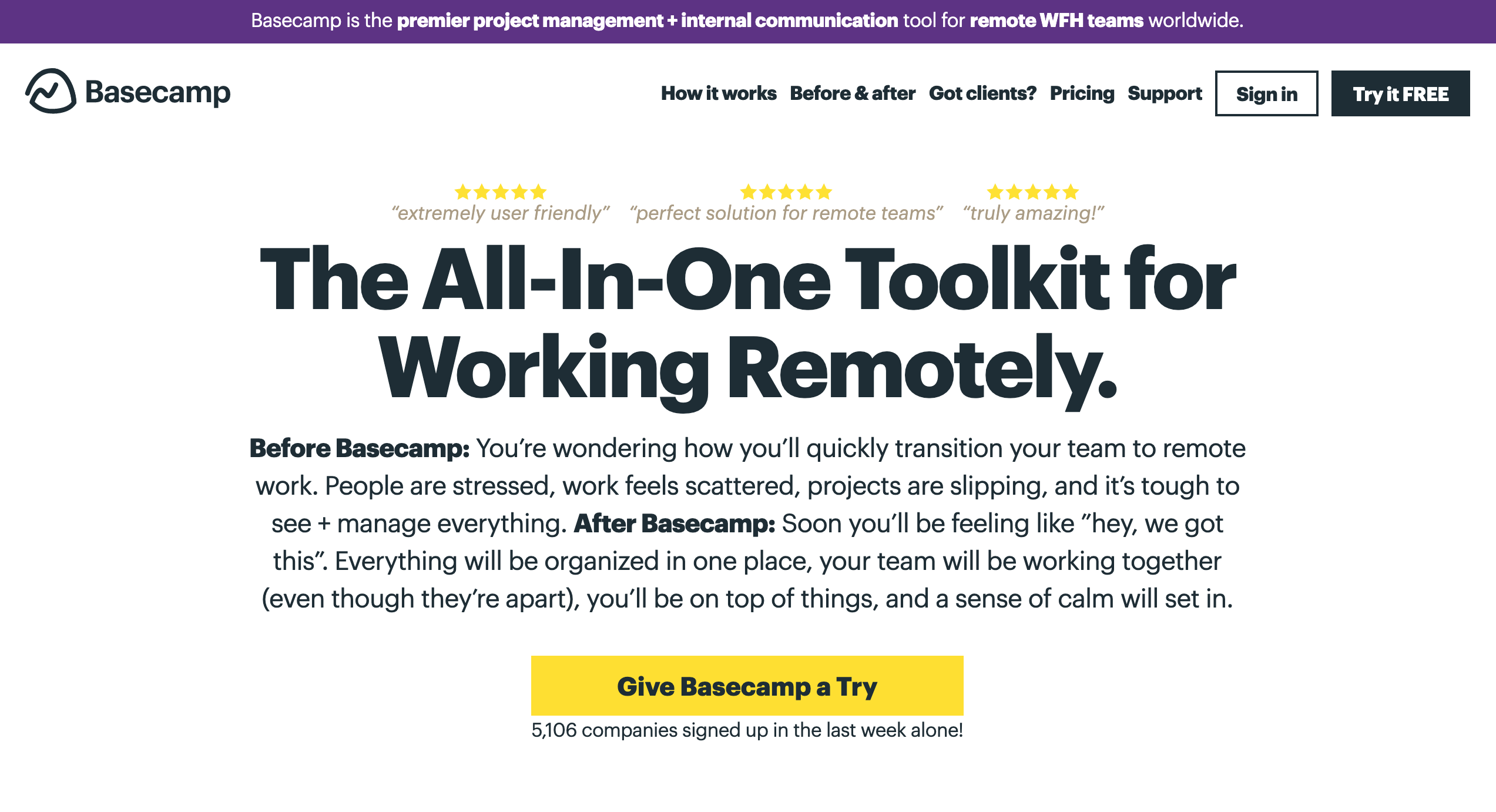 With Basecamp, you break up your work into separate projects. Each project contains everything related to the work at hand. All the people involved, every discussion, every document, file, task, important date, etc!
Unlike email where everything starts disorganized and you have to manage the chaos, Basecamp projects keep everything organized by default
. Things are always where you expect, and it's obvious where to put stuff.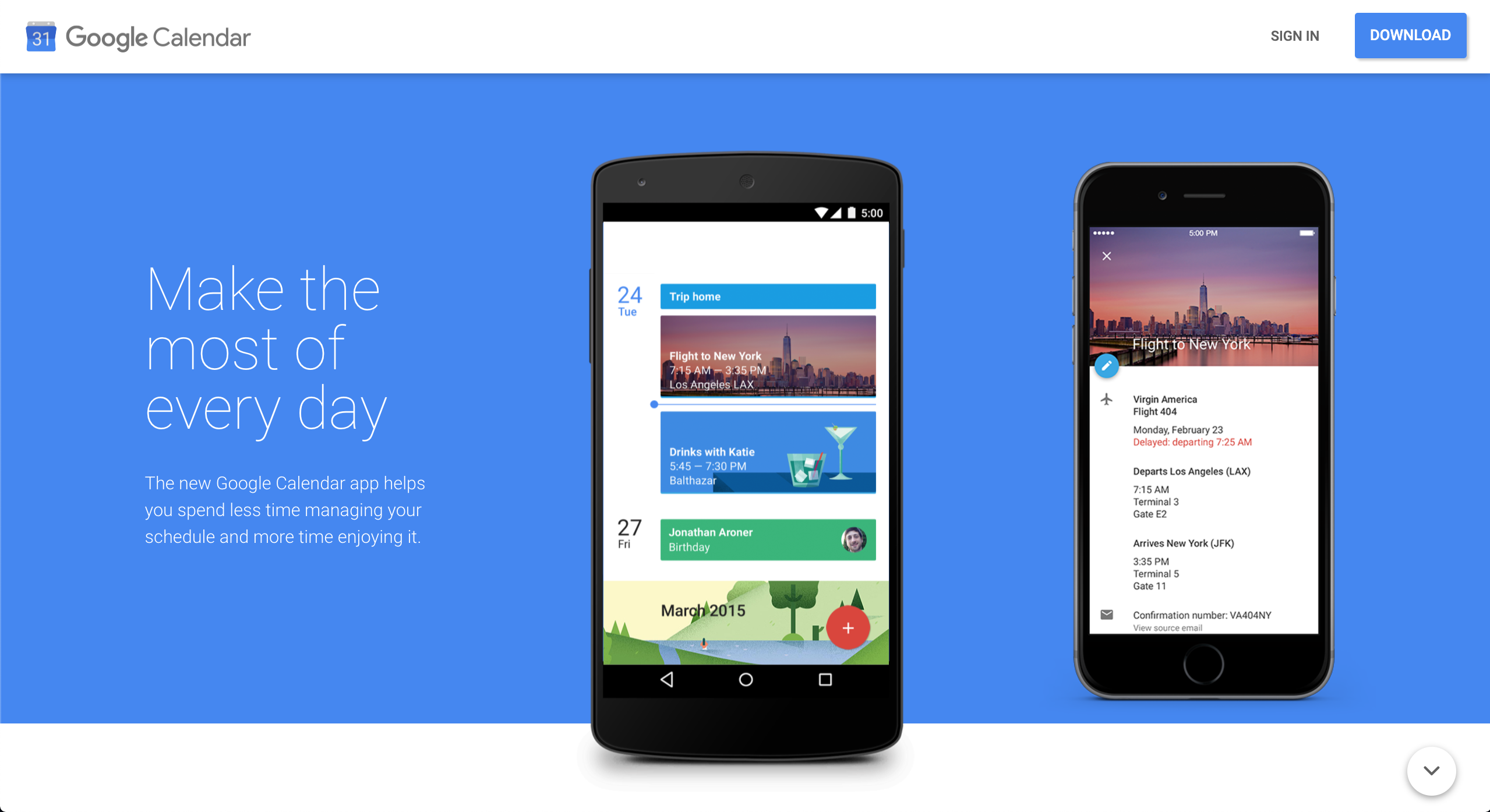 Calendar, in general, is a must for remote work.
While working from an office space, we have visual clues that take the day forward.
For instance, working at Intandemly HQ, I know its snack time when Samson, Sales Manager, would call me up. He'd have completed his afternoon sales routine. The team would go down and have a couple of snacks in the pantry.
A few weeks of doing this, I had partitions in my time slots. "Got to get this task done before lunch, and then I can finish off with this blog before snack time." 
Things went in a cyclic routine.
Google Calendar is the best free solution, for managing Remote team's task list.
As an added advantage, Google Calendar syncs up with your G-Suite. Making it even more collaborative, easy to communicate and share documents.
Messaging
The best way to start collaborating is to be in touch with everyone. Communication has always been placed very highly in the world. Some of the top apps in Appstore are messaging and communication apps. I mean It's no secret the stock of Zoom went up as the world started considering Working from home to battle COVID-19.
Here are a few apps and services which might be of your use. 
Owned by Microsoft, Skype is the best free/paid app out there. They have a good response rate and Rarely goes 404. 
Skype simple to use, easy to get started and has a supports video call for a quick catch up. We use it to share our progress with our teammates and supervisors.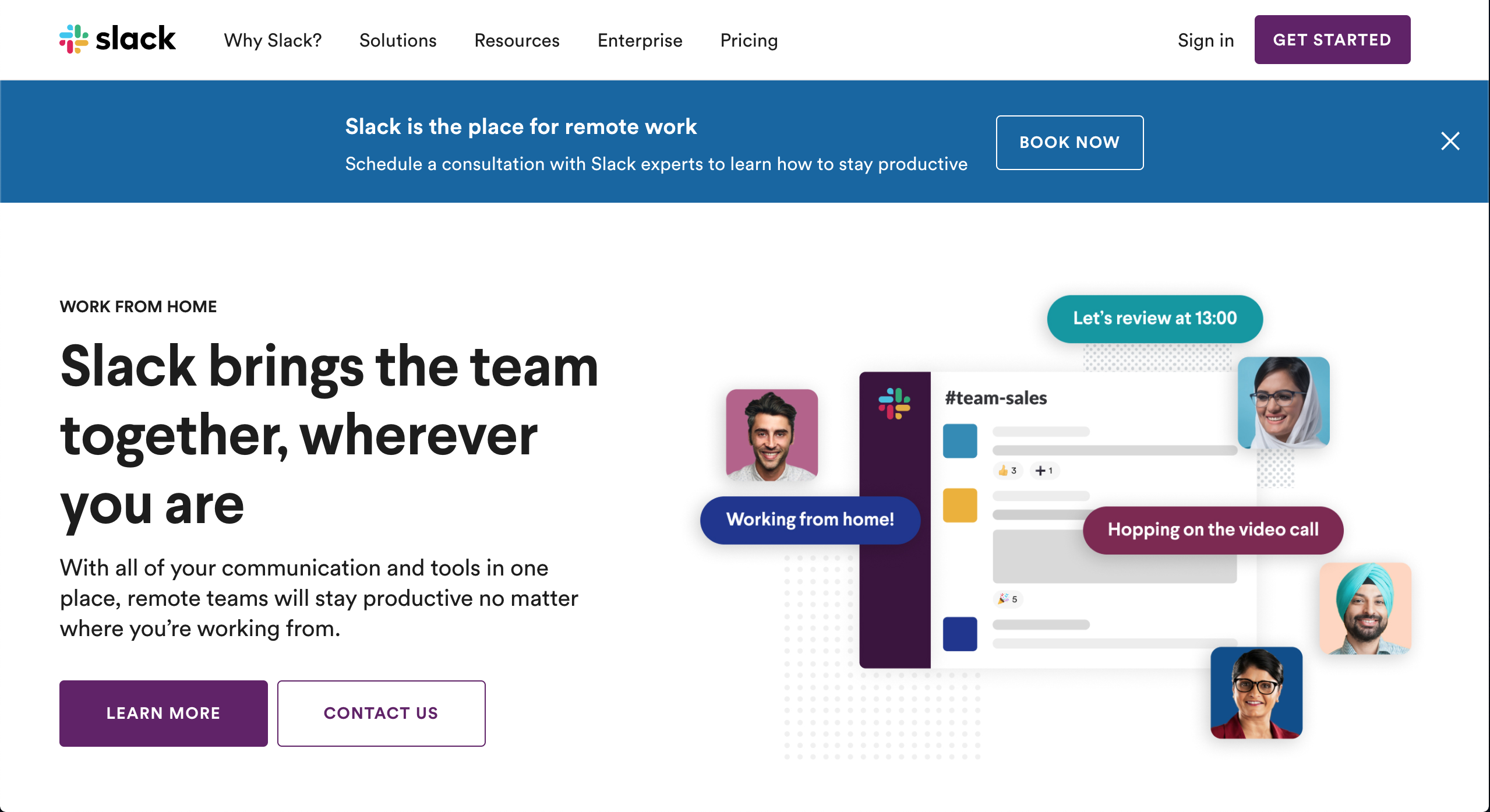 If you are a tech company, you are familiar with Slack.
I would describe slack as "An Instant Messaging System with two ways to communicate. C
hannels
(group chat), and
direct message
(person-to-person chat). "
So I can chat with people within my slack instance (shared with everyone with an invite link). And, I can talk to people within slack channels.
Ideas for Slack channels:
Marketing Team

Developers Team
Production Support
Mumbai Team
Puppie Lover
Tea and Coffee
Each topic of interest has its own slack channel. That way topic-based communication is easy to share and sort to. Not to mention it saves you from the fear of blasting 1000s of messages, burying the important stuff.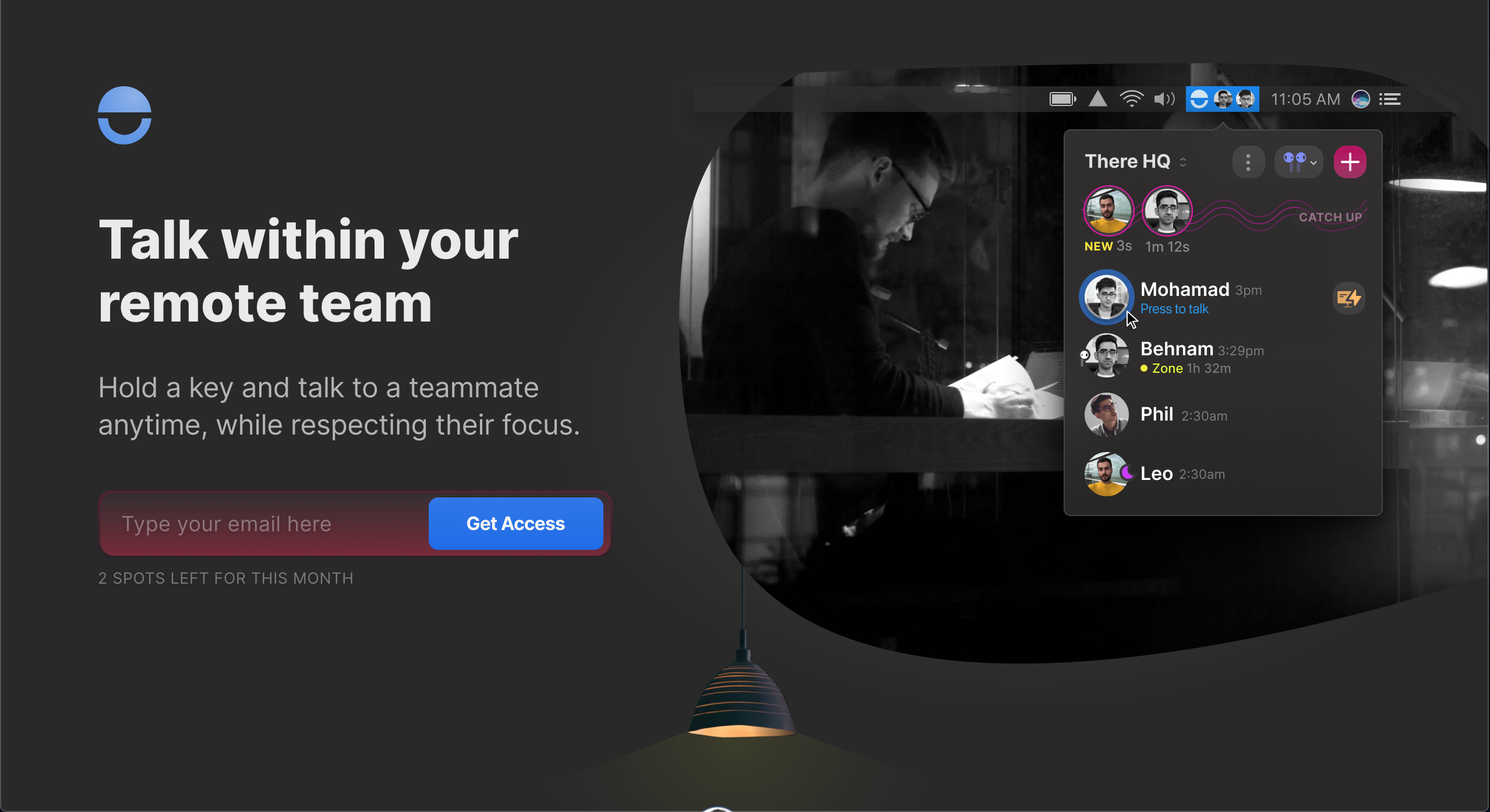 Working from home, I notice I missed the small things. Like, turning the chair around and talking to the neighbour next table.
"What's for lunch?", "Did you read our article last night?" or a simple "Do you have Skype ID for our Sales lead? I wanted to talk"
It's the simple question that I miss the most. And There.co is the best tool for it.
Hold a key and talk to a teammate anytime while respecting their focus.
It's like a walkie-talkie, on the internet.
The app is in beta testing as of 2020 April and a must-try for fast a pace teams intercommunication.
Document Sharing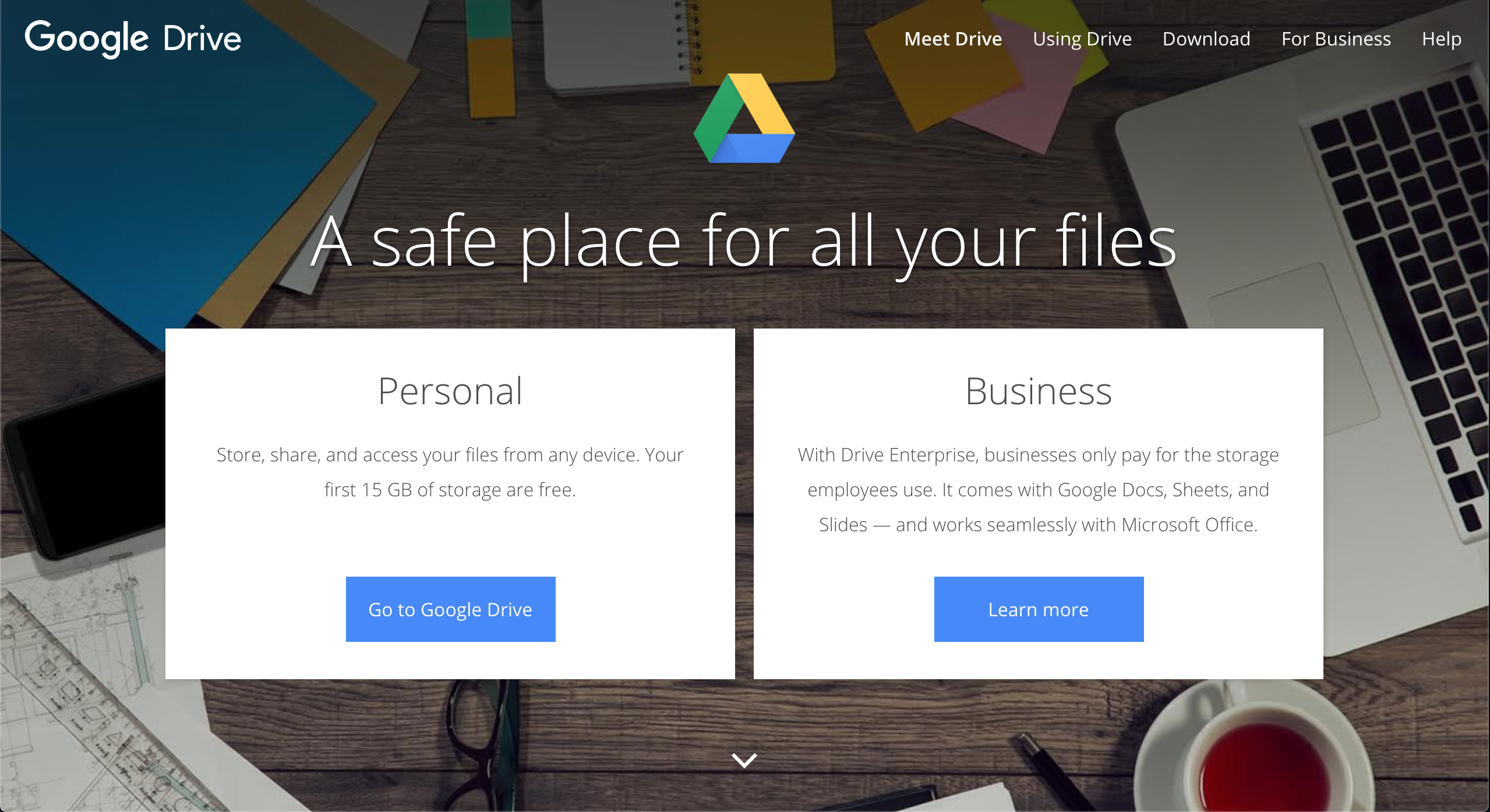 As shared before, Google's G-Suite is amazing. Google's Drive binds everything together. It is a flexible storage option so you can always have enough space for your files. Google Drive comes with centralized administration, data loss prevention, and Vault for Drive. Google Drive makes it easy to manage users and file sharing to help meet data compliance needs.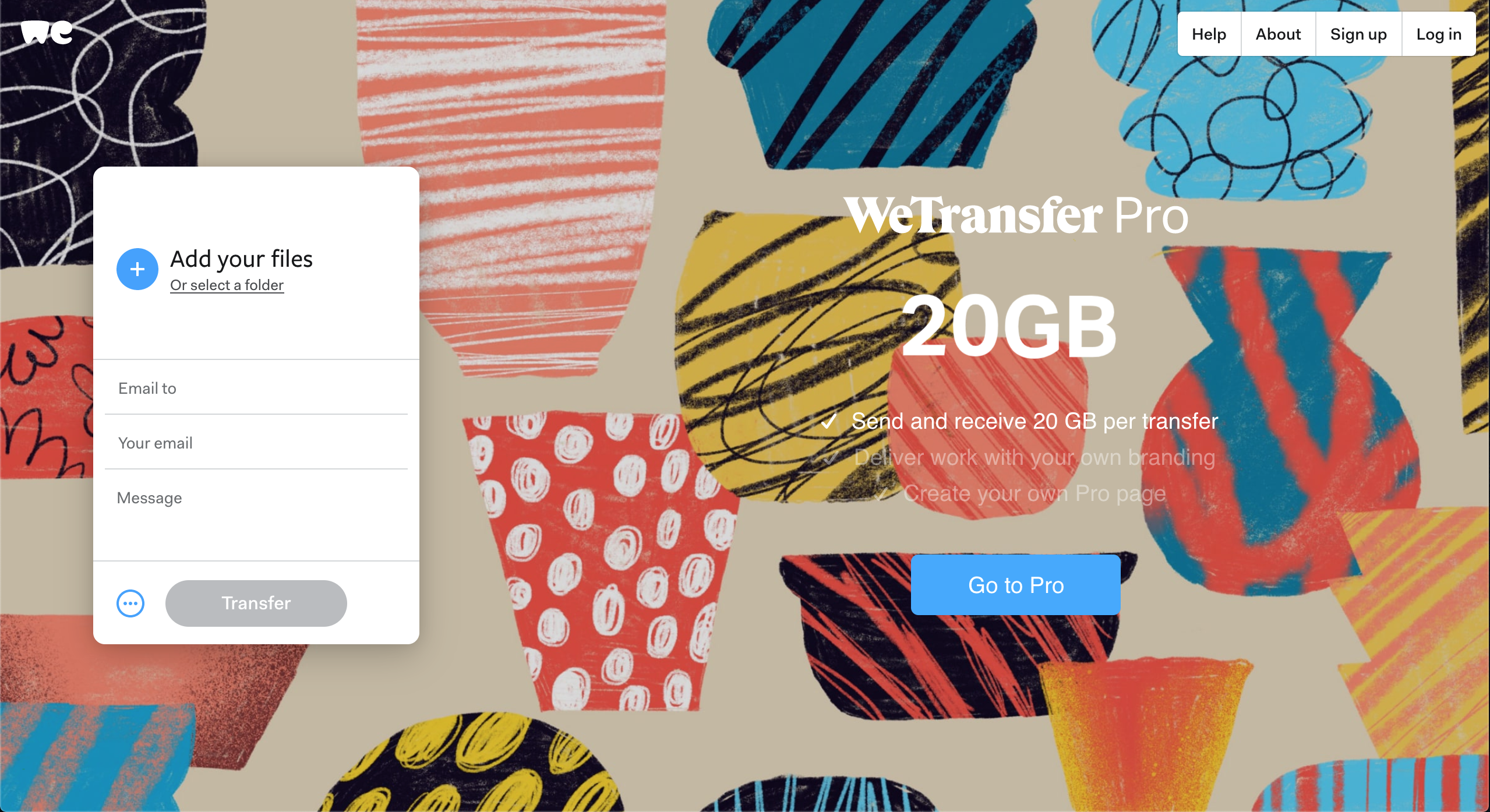 Sending of video production files to your colleagues. Project assets or anything huge. If your work involves these tasks, this is the tool you need to go with. WeTransfer is the simplest way to send big files around the world. Today we're a set of beautifully obvious tools to keep your ideas moving We use this service to transfer Sampath's Daily Videos from our editing to the marketing team. Huge GB of data files transferred easily with this service.
Productivity
Avoid distraction is half of the productivity goal. And that exactly was the core problem these applications solved. It takes discipline and consistent approach to you get your mind off of something. The mindset you maintain will dictate how far you'll succeed.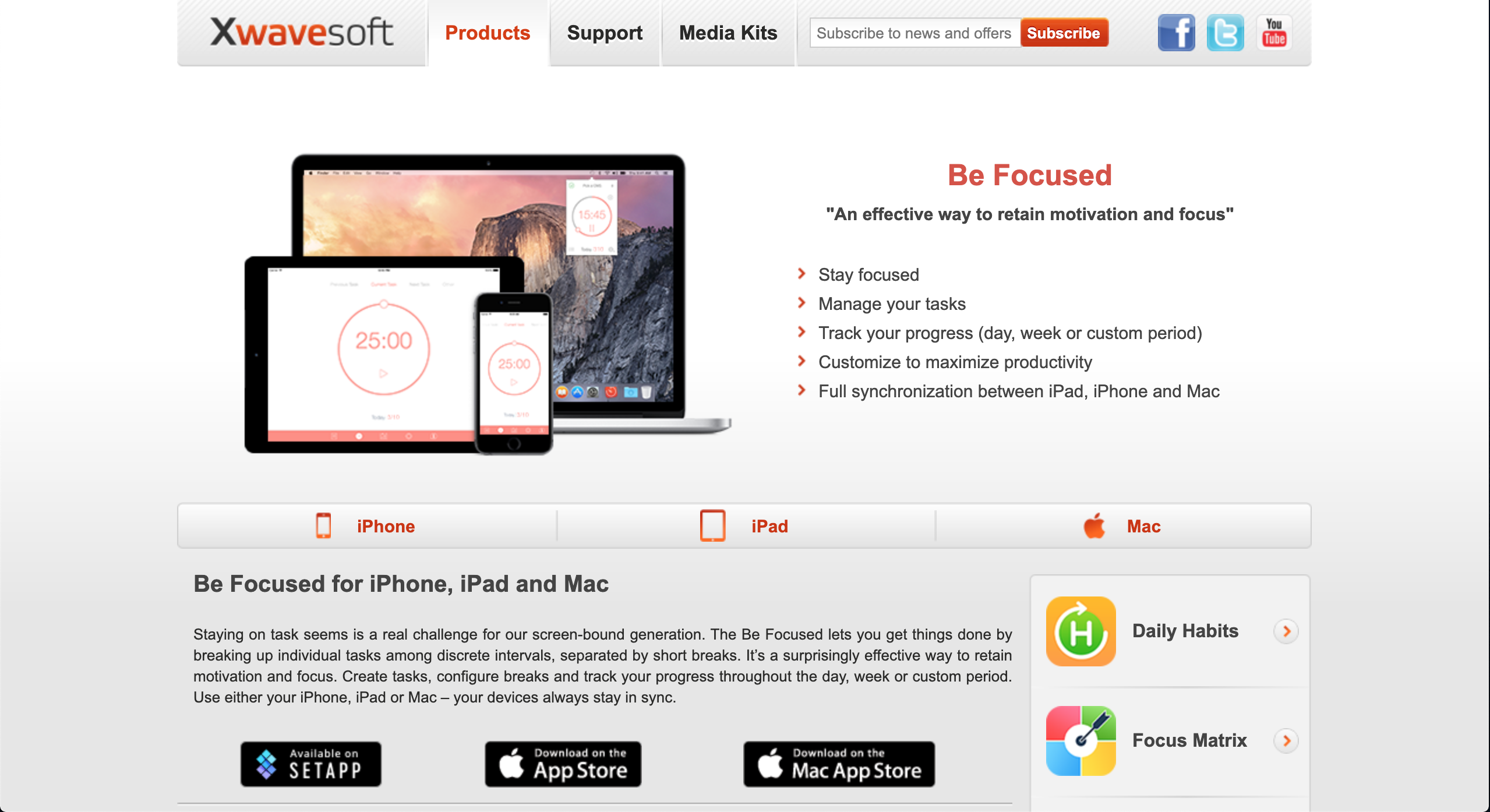 Working from home is better productive when you work Tasked based and not hour-based. Here's what I mean, shift your focus on completing a set of tasks every day, instead of focusing on working for 9 to 5. Fun fact, this is what my every day looks like, with a productivity hack included. In the morning, I get a list of today's deliverables and tasks from Sampath Mallidi, my Supervisor and CEO. I sort out these tasks based on the time it takes, by filling them in my today's calendar. Then I set up a Pomodoro time using Be Focused App! This means for the 2 hours that I have set for the task, for example, I work in discrete intervals of 25 minutes. Taking a 5 minutes gap between each interval. I walk to the kitchen, talk to other people at home, or stand in the balcony, soaking in vitamin D. Pomodoro Technique works wonders if you find it hard to concentrate. I recommend checking it out.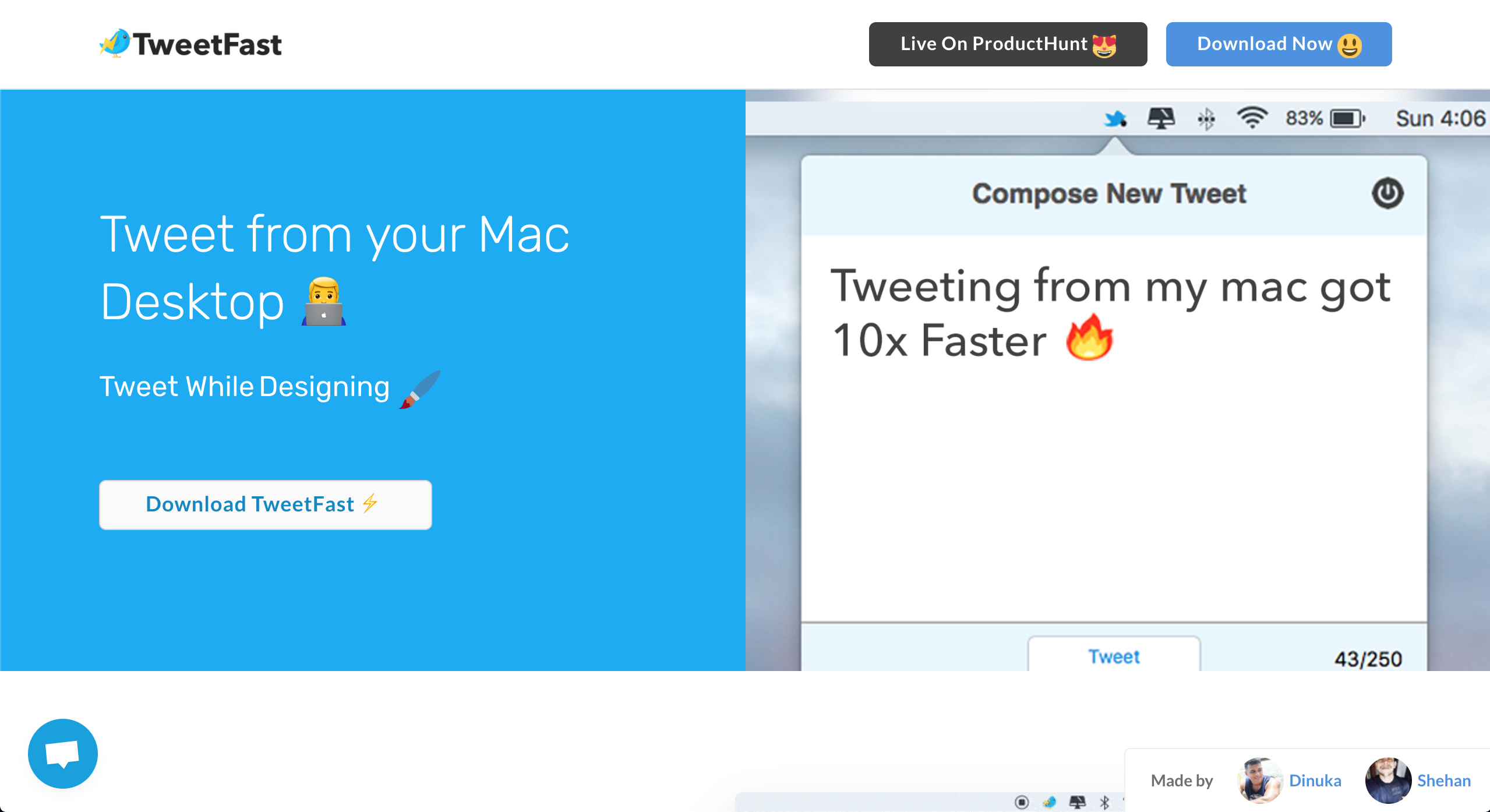 Tweeting is cool, Twitter is distracting.
As a social media strategist and an avid twitter scroller, I know how distractive twitter can be. You login to share your thoughts on why tabs are better than spaces. But realise you've ended up spending 2 hours reading the tweets storm by Naval Ravikanth. Reading Naval's tweets is fine and good but not when you have a deadline hanging in front of you. This mac app provides a solution to continue tweeting, and not get distracted by other tweets and retweets.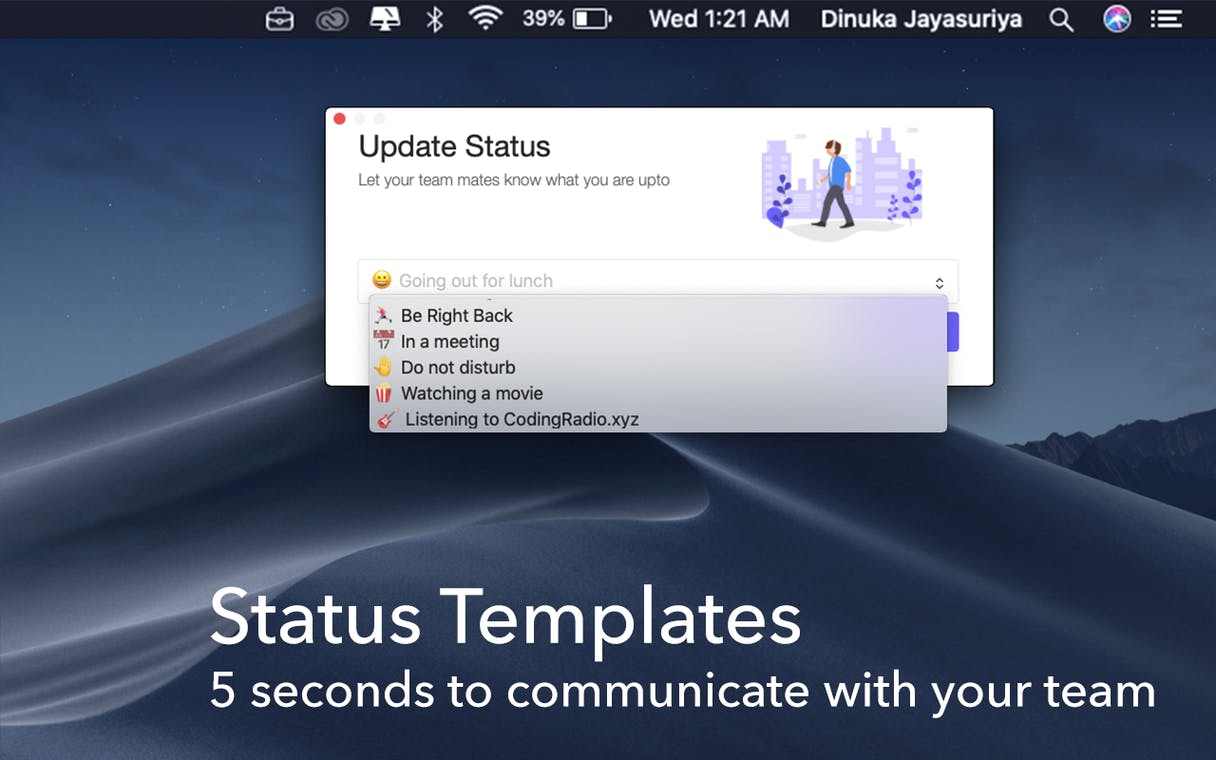 When I get bored or overwhelmed by a task, I message my colleagues on skype. Some are free to chat, but most of the time respond out of curtesy but are busy with a super important task. In the latter case, I end up feeling bad about disturbing them. because they could have been in the zone with 100% of their concentration. working to take our bootstrapped startup, Intandemly, to the next stage. TeamWatch lets teammates know what their colleagues are working on. eliminating the awkward "sorry, busy RN TTYL" messages.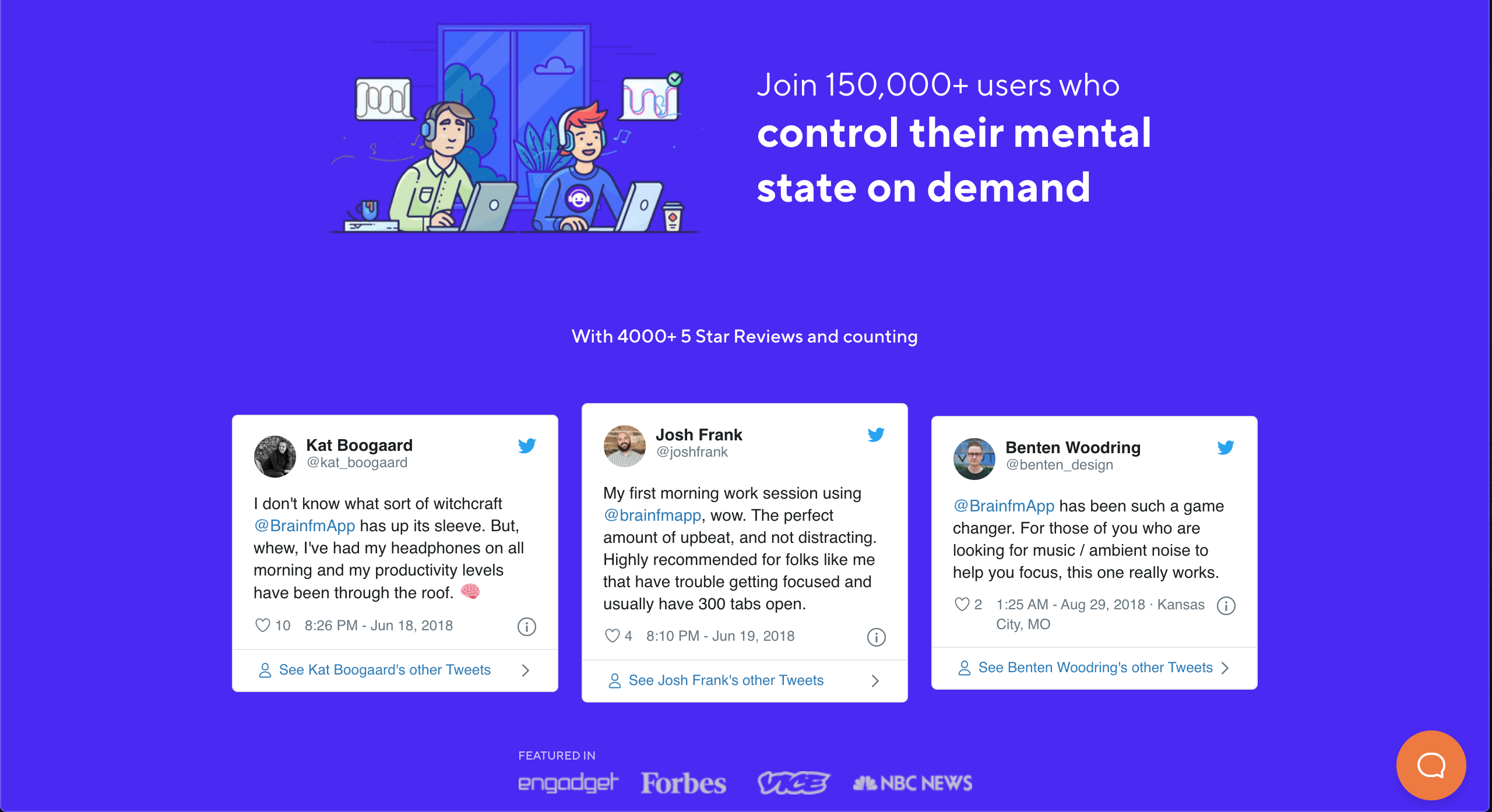 Do you listen to music while working? If yes, then you need to try Brain.FM. Their science-first approach creates music that sounds different than any other music. The service claims to be better than alternatives to listening to Spotify or pink noise. Brain.FM's music affects your brain in a different way and enables you to be more productive. They were the Product of The Day when they launch on ProductHunt. Later Featured in news publications like Engadget, Forbes, Vice and NBC News.
Conclusion
I hope these few tools will help you decide how to take your remote working strategy forward. These tools should are what they are. Tools. Maintaining a close-knit communication culture gives way for a productive remote working team. Take care. Stay indoors.