Cold Emailing is frowned upon by every beginner. It takes a lot of time, you face
many
rejections and you have to do a lot of repetitive tasks. But here's the thing. It works. It's simple, boring and easy to learn. Anyone
can
do it. This is the reason why it is still a major practice in most sales departments. One of the common complaints from salespeople practising cold emailing is the low response rate. Few people reply back to emails, while most discard it as spam. Email providers, on the other hand, are frequently updating their spam filter to detect poor quality emails. Most cold emails, unfortunately, are of low quality. They are repetitive, poorly written, and robotic in nature. Fortunately for us, some of the leaders in the industry, have laid out rules and ideas based on their life long experiences. In this blog post, we will explore 3 such rules and ideas.
1. Rule of Words
The more you write, the less likely you are to get a response.
source: Blake Robins
When you write something, you have to produce value is as few words as possible. It's not about the length. It's contents that matter.
2. Good Cold Email Structure
An email consist of 4 touchpoints.
Break the ice
Establish credibility
Frame your ask
Stick the landing
ref:
Toby Howell
Following the rule of words, an email must be kept short. Write one brief sentence for each touchpoint. The emails with high on-page-time have a good flow. Take the reader through a journey.
Write Poetry
Make every word count. It engages the users throughout the journey.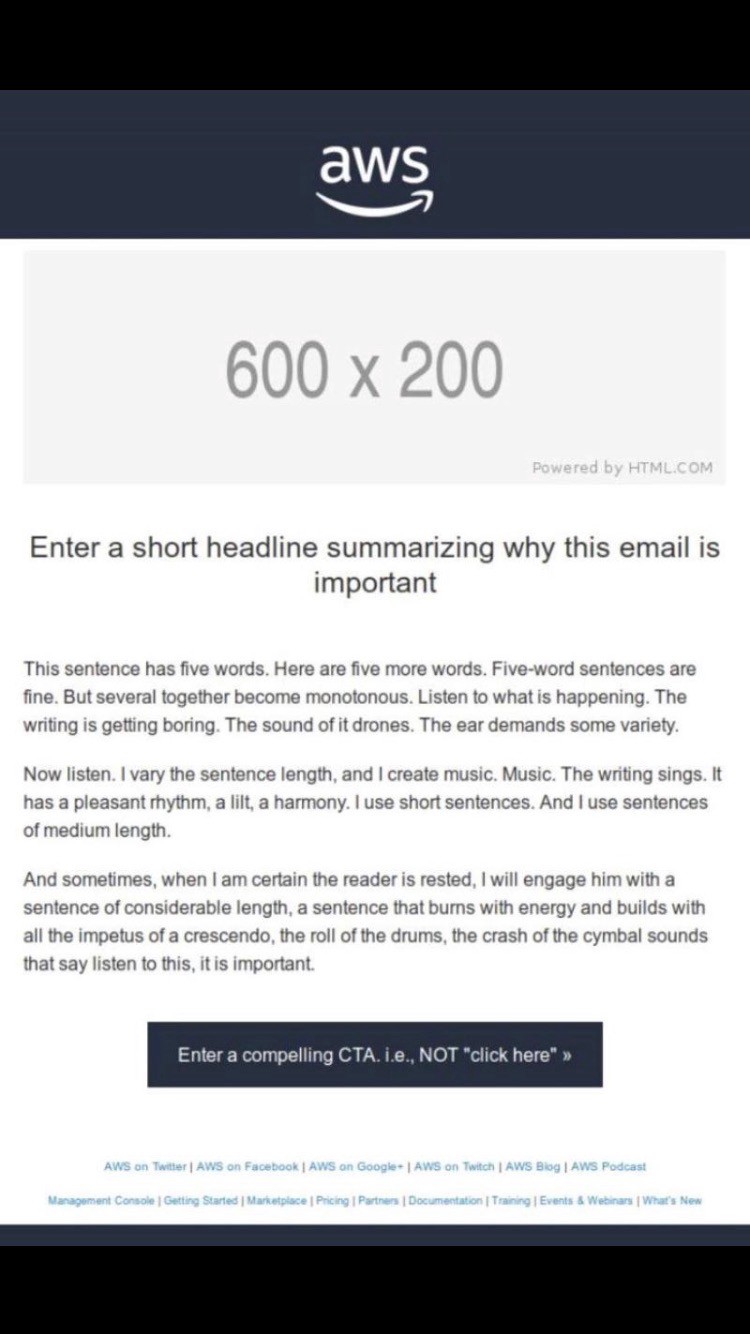 At the beginning of 2020, Amazon sent out their email template by mistake. refer to
this viral Reddit post
. I think it is a good piece of advice. Upon a bit of research, I stumbled upon the base and origin of the email body in the leaked email. Gary Provost. An American author from the early 1960s known for his  "writing music" piece from one of his 7 writing guide he wrote throughout his career. [caption id="attachment_9598" align="aligncenter" width="640"]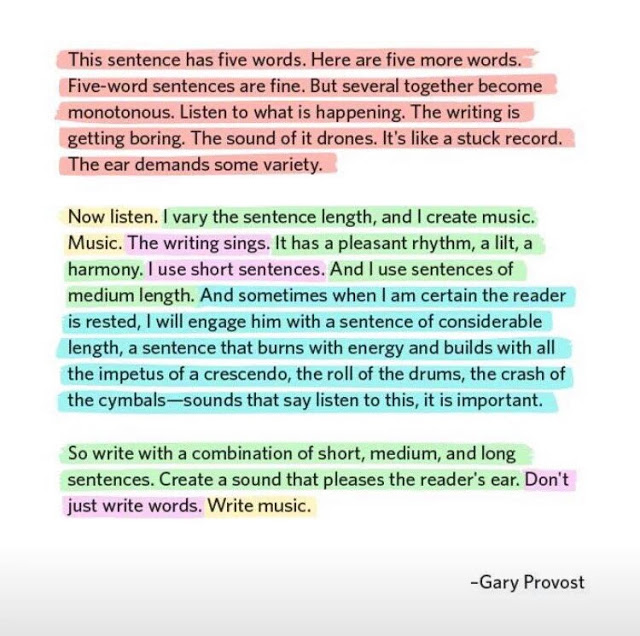 Image source:
aerogrammestudio.com
[/caption]
This video explains it much better
Conclusion
Writing emails all day be exhausting. but it works. Back in the day, you get what you wanted by knocking on doors and just putting your heart out there. In the world of tech, this is replaced by emails and phone calls! The world is still the same. We just have new rules. People get their dream job and take their career on the fast track by writing smarter emails. When you stop thinking "emails" as boring and start bringing in your creativity, you will find yourself having more conversations and opportunities than you'll have time to look at them all. All the best!
---
Credit
Thanks to Ankit who compiled this brilliant list of resources https://paper.dropbox.com/doc/Cold-Emailing-101-7ndnfOs3rNCXlikubUoTF.